"LUNA ETÉREA" Online Concert– A Passionate Musical Journey
On June 19th, the online concert "LUNA ETÉREA" | THE MOONLIGHT was organized at Vincom Center for Contemporary Art (VCCA), B1–R3, Vincom Mega Mall Royal City, 72A Nguyen Trai, Thanh Xuan, Hanoi, with the performance of the artist - pianist Luu Hong Quang.
LUNA ETÉREA is a solo performance inspired by Debussy's Prelude, "La terrasse des audiences du clair de lune." - Moonlight on the terrace of the audience. Pianist Luu Hong Quang takes the the audience to different emotions. From the the early sonata by L.V Beethoven, showing his virtuosity through Liszt's Transcendental; then, the hummed and empathetic melodies twinkle in Chopin's Étude. Finally, the online concert came to an end with an intense Sonata No.6 written by the great Russian composer Sergei Prokofiev.
Pianist Luu Hong Quang's performance always paints a profound impression on the audience's mind. The warm melodies gently lead the audience through layers of emotions. In the Preludes, book 2: No. 7: La terrasse des audiences du clair de lune, the audience seemed captivated by the beautiful moonlight. Claude Debussy composed this work with his new thinking on music that created sounds and harmony with solid resonance on the entire keyboard. It seems that magical arpeggios provide a shimmering foggy space. Then, with a profound philosophy and valuable artistic values in the melody structure, Beethoven's music has always been a bright flame that illuminates the way for a strong belief in victory. Beethoven's melodies are full of intensity but also romantic and poetic.
If the melodies in Claude Debussy's and L.V. Beethoven's works are "the wind" blowing a tiny fire, the Transcendental Étude No. 10 in F minor, Franz Liszt's "Appassionata," pushes the audiences' feelings to burn like a flame. The intensity, challenge, and uncompromising fight are always unique points in his works. Liszt's music is full of fascination and mystery, but it stimulates conquest. "It is impossible to recount how Liszt played. He did not produce a large sound volume, but when he played the piano, the sound did not exist. He played on the same unequal instrument on which we pupils had played, but as soon as he had sat down at this worn-out instrument, he played in such a way that anyone who never heard him could not imagine what it sounded like" (Alexander Siloti).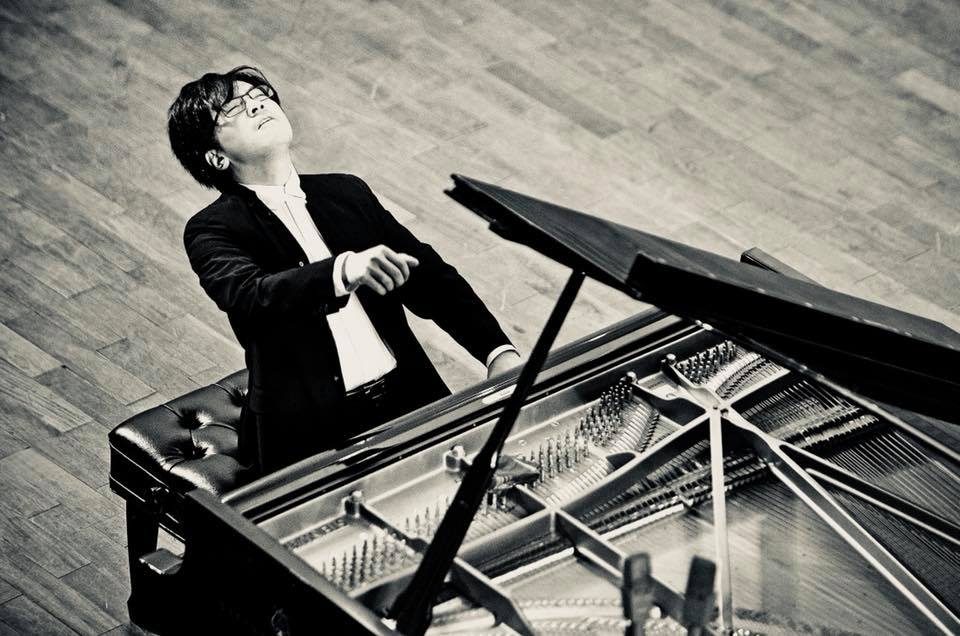 After Liszt's powerful and intense melodies, the beautiful and noble music returned in Chopin's sparkling and romantic chords. It always requires freedom and relaxation of the hands and fingers during play; the excellent evenness puts the listener into a state of subtle rapture. The resonances are perfect in the Étude Op. 10, No. 11, in E♭ major, conquering the audience's emotions and taking the audience into a passionate and colorful space. At the end o the online concert, the Piano Sonata No. 6 in A major, 1st Movement by Sergei Prokofiev was performed with the sound of deep inner struggle. With skillful and inspirational performance techniques, pianist Luu Hong Quang lets the melodies touch the audience's heart, leaving an indelible impression on everyone.
Pianist Luu Hong Quang always remembers his mission to devote himself to serving the country. No matter how busy he is, he often arranges time to return to Vietnam and contributes effort to express his love for classical music to Vietnam's music community. After more than two years of separation due to the pandemic and he cannot return to his homeland, this comeback occasion has been even more special meaning. On June 18th, pianist Luu Hong Quang had a Master Class with Vietnam National Academy of Music students. The program was taken place at Showroom Viet Thuong Music, Vincom Shopping Center, 54A Nguyen Chi Thanh, Dong Da, Hanoi. In the coming time, he continues his plan to contribute to Vietnam's classical music community. The audience is eager to welcome his comeback next time.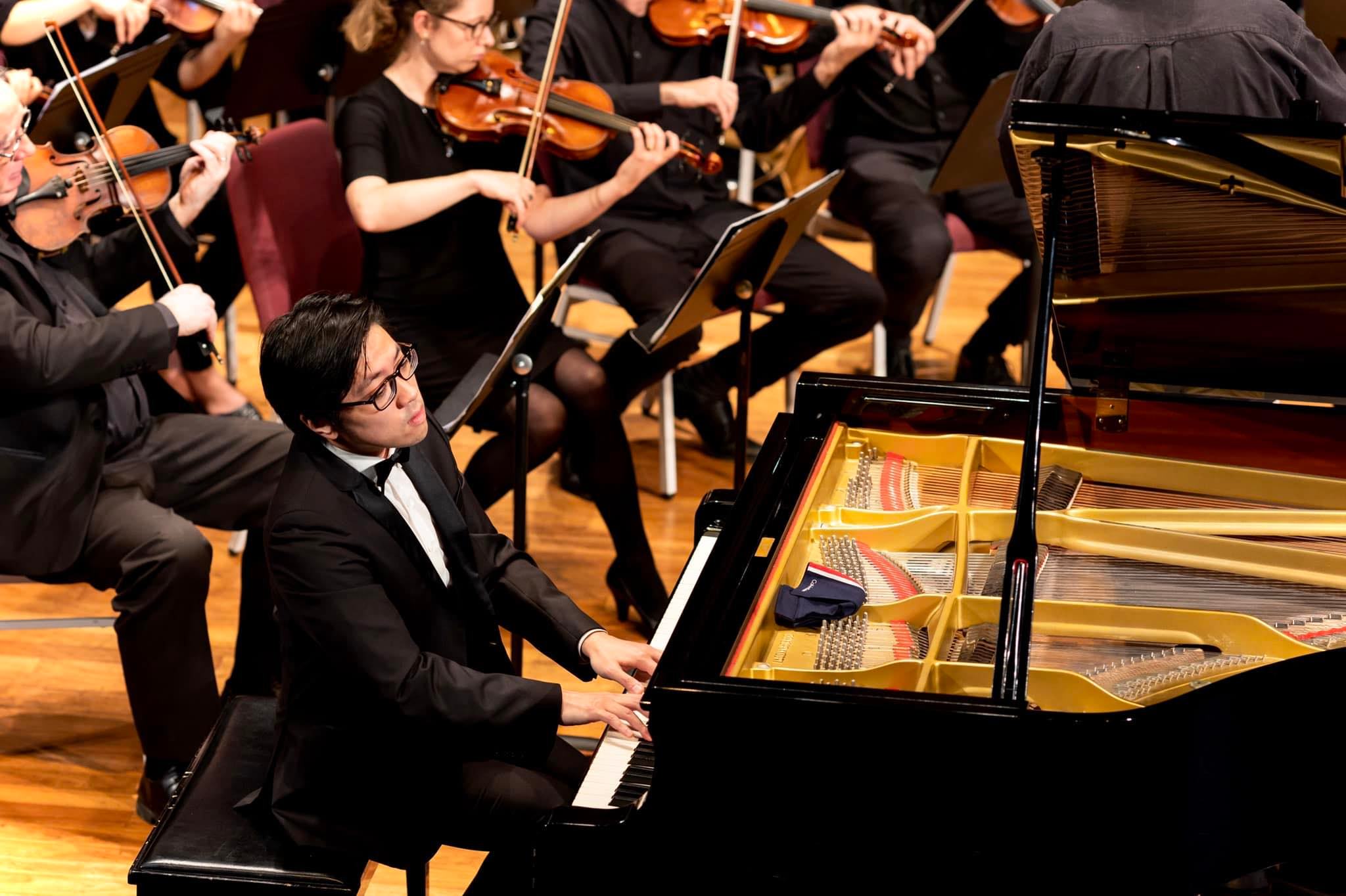 Luu Hong Quang was born in 1990 and studied at the Vietnam National Academy of Music, the Australian International Conservatory of Music, and the University of Montreal, Canada. He has won prestigious piano awards in international piano competitions, such as Special Prize at the 4th Chopin International Piano Competition - Asia in Tokyo (2006), First Prize at Chopin Competition - Sydney (2009), First Prize with four sub-prizes at the 7th Lev Vlassenko Piano Competition (2011), Second Prize at Euregio Piano Award International Competition (2015), Second Prize at Cita Di Oleggio International Piano Competition - Italy (2018). Luu Hong Quang is a music teacher at University and Master's degree, majoring in Solo and Chamber music, Academy of Music and Performing Arts (AMPA), Sydney, Australia.
Editor Chau Anh.