Pianist Luu Hong Quang and his sharing before the new year 2021
On the day before the traditional New Year of 2021, Hanoi is cold, in contrast to the hot summer weather in Sydney (Australia). In that distant place, pianist Luu Hong Quang, lecturer at University and Master's degrees, majoring in Solo and Chamber music - Academy of Music and Performing Arts (AMPA) Sydney, Australia, shared with a journalist from Investment Newspaper spiritual feelings about the taste of traditional Vietnamese Tet and also love and pride for the homeland, for the resilient and proud Vietnam.
As soon as the phone rang, the warm, piano-like voice of artist Luu Hong Quang sang, making listeners' hearts melt with moving stories, meaning, and beautiful philosophy of life.
"The year of Beethoven 2020" is full of regrets.
In 2020, the Covid-19 pandemic casted a dark shadow across the globe. As a Vietnamese living and working in Australia, the life of the pianist born in 1990 has also changed dramatically.
Young artist Luu Hong Quang can be used to the high pace of practice, performance, and teaching, going to many places, meeting and interacting with many people, when forced to "hide" in a tight space and distance from society not avoid dull moments. Because 2020 is a year, he looks forward to and awaits many special performances on the occasion of Beethoven's 250th birthday (1770-1827) with a series of concerts and tours planned.
However, no one thought that the "Year of Beethoven 2020" would encounter a considerable obstacle called the Covid-19 pandemic. Throughout the year, concert halls were closed, and Beethoven shows were canceled, postponed indefinitely, or moved to a "virtual stage." "That makes me and many other classical music artists around the world feel full of regret. Because I was very excited to enter 2020 and carefully prepared for the sublime moments on the big stages," said artist Luu Hong Quang.
So sad, so regretful, but thanks to regular contact with family, colleagues, friends, day and night enthusiastically practicing and teaching online, artist Luu Hong Quang is still flexible and quickly adapts to circumstances.
Moreover, in that situation, he found that he had established many good habits. For example, he always carries a mask and sanitizer by his side. "Now, when I go out without carrying these two things, I will feel that something is missing," Luu Hong Quang shared.
Indeed, even if the epidemic has been repelled or well-controlled, this is still a habit that needs to be maintained daily with all people worldwide.
Miss the homeland anxiously and deeply.
On the days leading up to Tet, the image of peach blossom blooming, Vietnamese families gathering to pack Chung cakes and gather around the family tray of rice appear with a dense frequency on social networks, making nostalgia for the homeland and Tet reunion with the family of the young artist even more intense.
He said, in the past, every year, I always had one or more shows in the country or visited my family. However, the whole year of 2020 was not allowed to return to Vietnam because of Covid-19, making Luu Hong Quang feel more deeply the love for the country that nothing can fill, the treasure with the breath of the homeland in his heart.
Perhaps, every year, I go back and forth many times, and then I get caught up in the hustle and bustle of life, so the homesickness subsides. That nostalgia of the 31-year-old artist is not as agonizing, as intense as this time.
"Born on October 10th in the capital, my mother often called me "Hanoi boy." I also feel a strong love for the capital, for the country. Since living and working abroad, I have always thought that one can separate the body from the homeland but cannot separate the homeland from the heart. In the Year of 2020, Covid-19 caused the global movement to crumble, and I understand that even more, "artist Luu Hong Quang confided.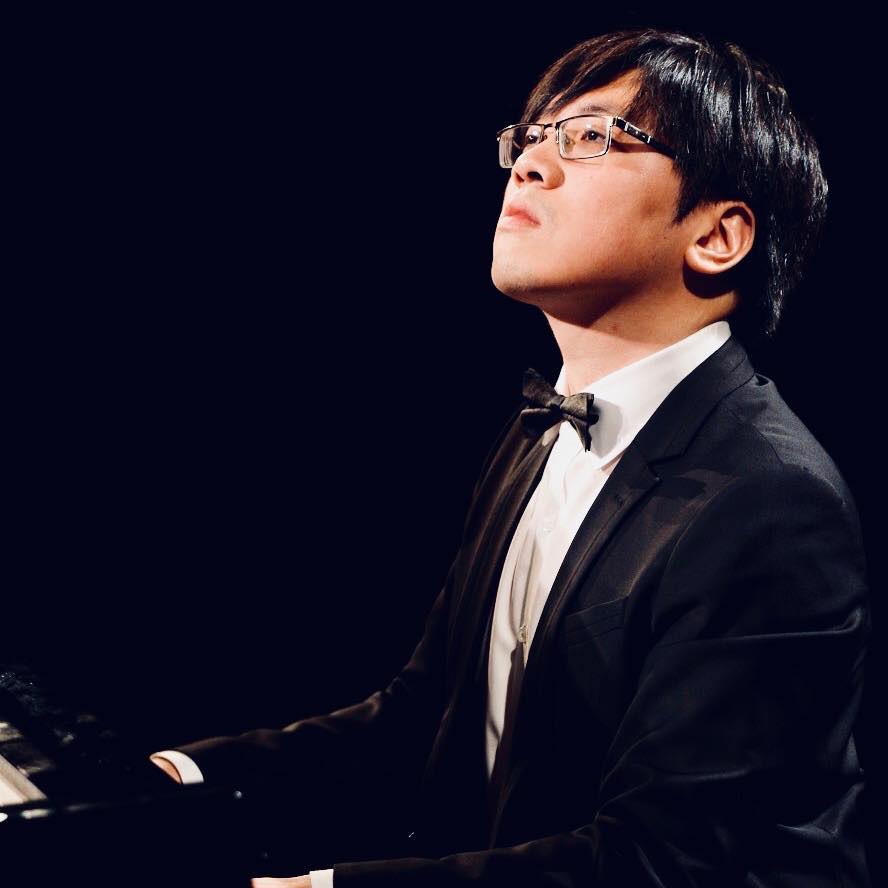 Craving for Chung cake.
Alone away from home, far from home, the flavors of Tet with Chung cake, spring rolls, bamboo shoot soup, etc., appeared, making the young artist's mouth water. For the whole year of 2020, he said he always imagined all kinds of Vietnamese dishes and looked forward to the reunion day to enjoy.
"A few days ago, I craved Chung cake so much, had to ask friends and scour everywhere. However, in Sydney, this dish is not sold anywhere. Only recently, a fellow countryman helped me to say to an aunt. After that, she was very kind to give me two Chung cakes to eat to satisfy my cravings", "The Hanoian guy" excitedly said.
He confided that when the artist is in Vietnam, every Tet, he ate a lot of Chung cake, even got bored, so the young artist could not feel how much he loved that flavor. Now far from home, he wants to cry and find ways to enjoy the traditional Chung cake.
Luu Hong Quang concluded: "That is when I see that the roots, even simple things like breathing are always ingrained in the subconscious, no matter how old you are, you still cannot live without those flavors of your homeland."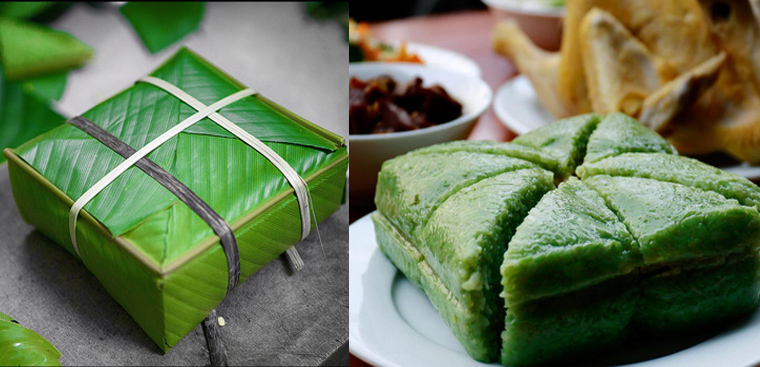 At Tet, he sobbed again when he remembered the days when he was reunited with his family, laughing from morning to night. He said, every time he returned to Vietnam, he smiled tiredly from the time he landed at the airport to the time he returned to the airport, to Australia.
The most memorable time is the 30th of Tet; every year, Luu Hong Quang's family brings together Nhat Tan peach blossom to their hometown in Hai Phong to prepare for New Year's Eve. He and his younger brother Luu Duc Anh often have the habit of gathering all their cousins ​​at the Statue of General Le Chan, a few dozen meters from her grandmother's house, to watch fireworks and harvest fortune.
"Memories from childhood to a few years ago, now more than 30 years old, still extremely excited to remember", the far-flung artist could not hide his delight.
Luu Hong Quang remembers that her mother often asks people of the right age to first come into the house every year, such as family members, friends, or neighbors. There are years when no one can ask or ask, but they are busy; every time from Hai Phong to Hanoi at the beginning of the year, all four family members line up and enter the house at the same time. His mother said that if there is something good, everyone can enjoy it.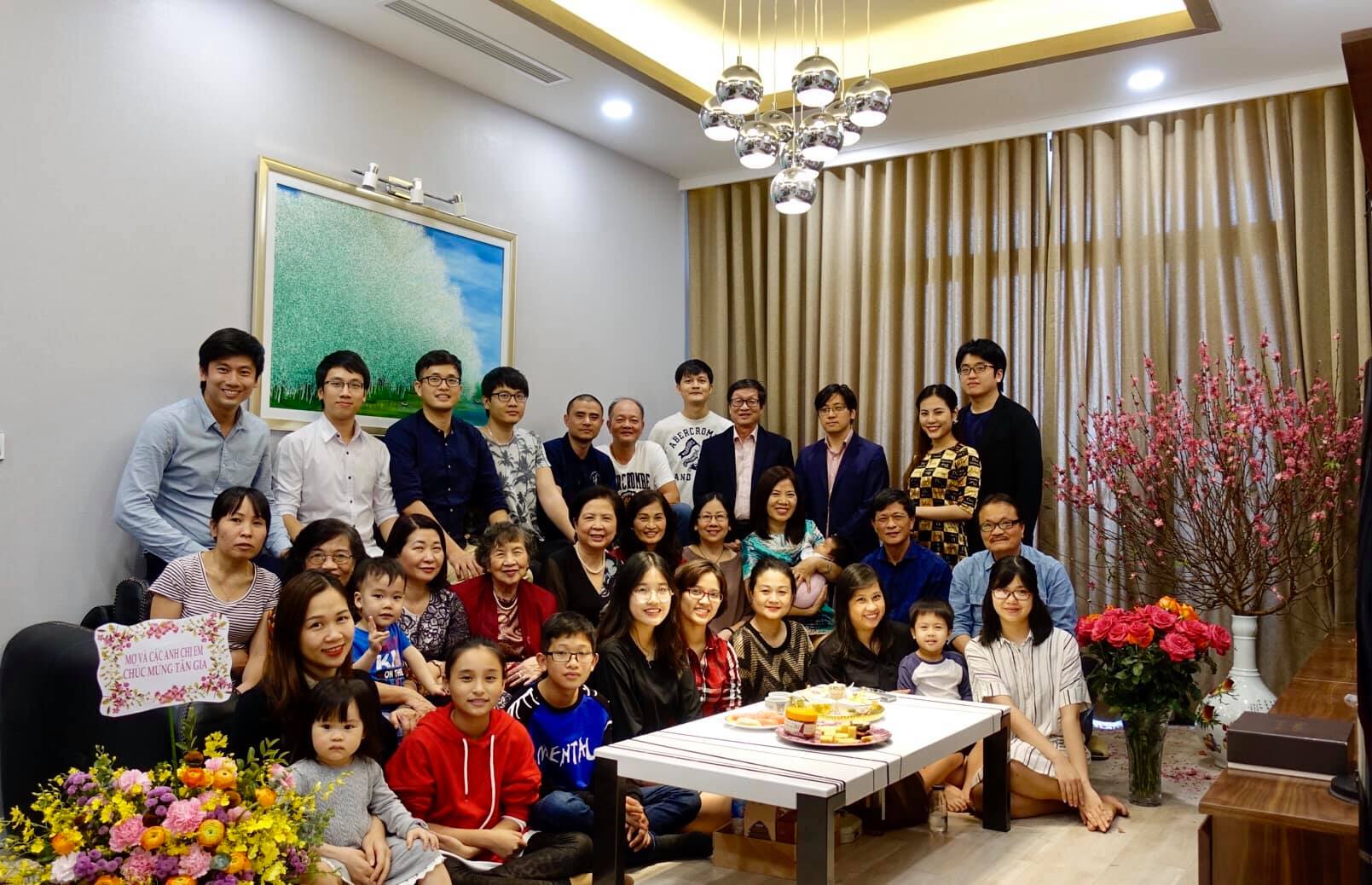 Proud to look at the Fatherland.
Not be able to reunite with his family at Tet; artist Luu Hong Quang can only spend all his precious time during break time to video call home. He is very proud that last year, Vietnam was always an ideal model for preventing and controlling the Covid-19 pandemic for the world.
Luu Hong Quang said that in 2020, while he almost only practiced and taught at home, this was also the common situation of all his friends worldwide, from Germany, France, America, Italy, Russia, China, Japan and Korea; In Vietnam, in the second half of 2020, programs and symphony orchestras were able to perform again, audiences and artists were very excited.
"At that time, I thought, that was the best in Vietnam. At other times, the epidemic recurred and was quickly brought under control thanks to the drastic and correct participation and direction of the Party and State and the people's high sense of responsibility and solidarity. The world looks at the Vietnamese people with eyes full of admiration; I am so proud of that!" the Hanoian artist expressed and commented: "These days, the epidemic has recurred in Vietnam, but I believe that everything will again be well controlled."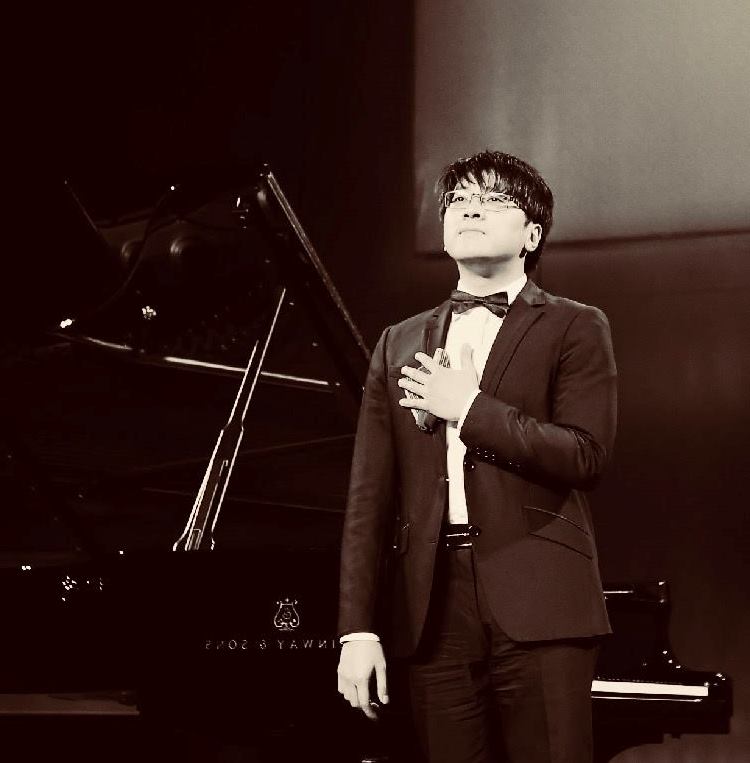 Break all your limits.
Sharing the plans for the new year 2021, artist Luu Hong Quang is full of excitement. As of February 9, he said that Sydney had gone 23 consecutive days without a new Covid-19 case. In March, he will have three performances of Schumann's concerto in A minor with the Woollarah Symphony Orchestra (Australia) in Sydney.
When pianist Luu Hong Quang studied for a Master's degree in performing at the University of Montreal, Canada with Professor, People's Artist Dang Thai Son, the great teacher is the person who inspired him to choose this work. He played this piece with all the quintessence, the most resounding sentiment possible of an artist. "When I was studying with People's Artist Dang Thai Son, I often talked about my favorite concertos. He just said thoughtfully: slowly, there will come a time when you will like Schumann's concerto. And when I turned 30, I aspired to play this piece," he confided.
It is expected that this will be the first live performance after 14 months of being affected by the Covid-19 pandemic. Luu Hong Quang is both nervous and happy about this.
Then, later this year, if nothing changes, Luu Hong Quang's shows and other Australian Orchestras will perform in France. "While we do not know what to expect, hopefully, the vaccine that's underway will be effective," he said.
In particular, the talented artist revealed that he is working on a big project of his own.
Covid-19 occurs, all plans and intentions in 2020 had to stop; he spent most of his time reading and listening to the music of many artists of different periods and ages worldwide.
He was enormously impressed with Russian artist Daniil Trifonov, playing all 12 of Franz Liszt's Transcendental Etudes, translated into Vietnamese as transcendental. That is to overcome all limitations, not only in terms of performance techniques but also in the imagination of musical content, colors and sounds that were not possible on the piano in previous periods.
Because of that, learning and performing these 12 pieces of music is challenging. "I never thought I would study and perform the entire series. Not only is it difficult in terms of massiveness, but it is almost impossible to manage a huge program," shared the pianist.
Luu Hong Quang said he thought he would try to learn and play a few pieces in it to taste a bit of the feeling of the world's best artists who have conquered this towering mountain.
However, after sharing his thoughts with the teacher who always stood by him, Luu Hong Quang received advice: "Why run only one part but not the whole marathon? When there was any piece in the whole works, you could not play. Setting limits for yourself means you will not be able to get the feeling of transcending all limits like the meaning of these 12 works?"
"The sincere advice from a talented, genuine, and kind teacher and artist made me immediately change, start practicing immediately to conquer this utopian dream," he shared.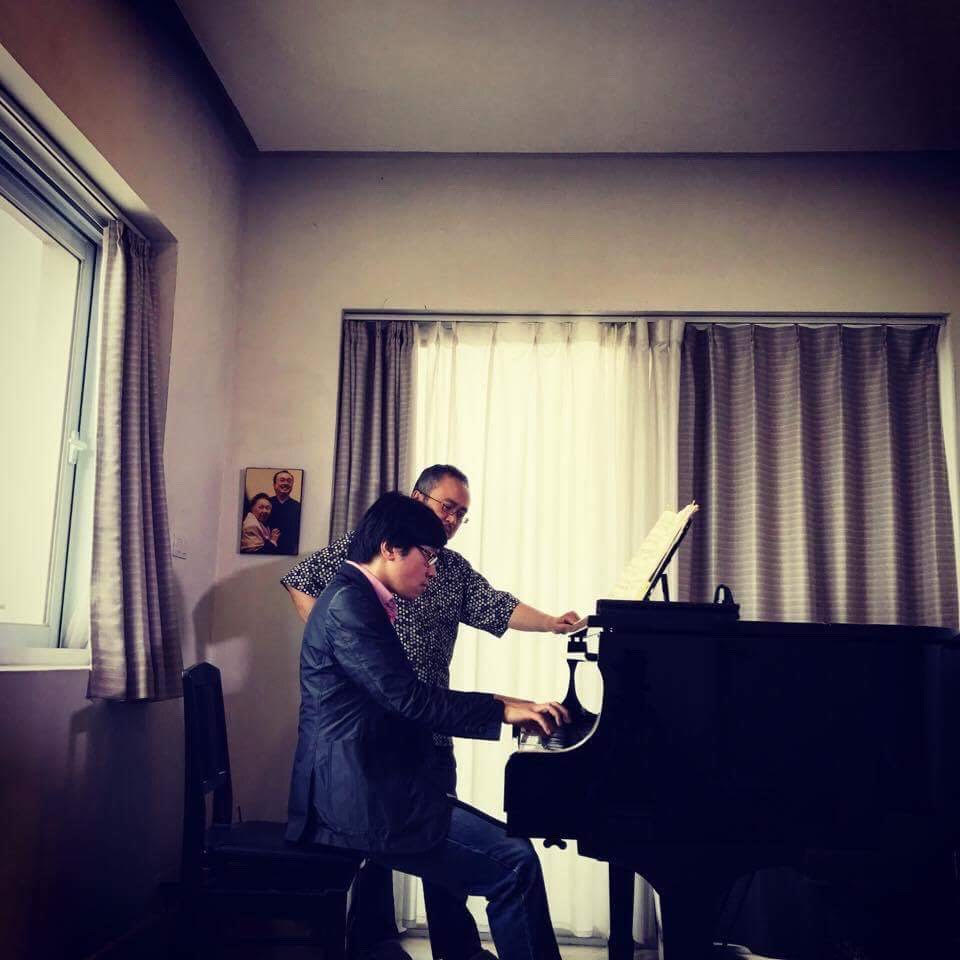 Think and do. Luu Hong Quang practiced from early morning until late at night. Some days even forgot to have lunch. Regulations in the apartment, after 7 pm not to play the music instruments, he had to borrow a friend's room to practice. Returning home, still unsure, he continued to use the electric piano and put on headphones to go into every nook and cranny of the music.
All these things make Luu Hong Quang feel that he is working hard day and night. With the blood of music boiling in his body, when starting to study, the pianist felt like he was sublimated, and felt his limits being conquered and broken, something he had never thought of before.
"For me, when I set a big challenge for myself, even though I do not know if I can achieve it or not, I will try my best to explore my dormant potential." Indeed, that is how he creates strength for himself to overcome difficulties in life, work, and passion.
Therefore, Covid-19 is not necessarily an obstacle, and it is also an opportunity for the talented artist to look back, continue to practice, improve himself, and raise himself to a new height.
However, when he was determined to practice and play all 12 works, Luu Hong Quang chose 12 of his excellent students to teach each child a piece of music. "Training them every little detail, every nook and cranny of the piece to the overall line also helps me to play better," he said.
The Hanoian artist said he planned to record 12 of these works in the middle of this year with Australia's Master Performers label. He also plans to perform 12 works in Australia in 2021. If Vietnam and France control the epidemic well, he also plans to perform for the audiences here. Moreover, at the end of the year, he will organize 12 of his students to perform in Australia.
Each person's victory adds up to the victory of the whole society.
"The year 2020 has taught me to be satisfy with reality and find joy in the little things in life, with my students, with the piano, with friends, with family. Since then, I have a more optimistic spirit and greater altruism towards everything", said Luu Hong Quang and told: "I was very excited to enter the new year 2021. I hope this works out for everyone. Those lucky enough to be reunited with their families on the Tet holiday were extremely happy. For those who are alone or far from home like me, consider this as the best opportunity to understand for self-improvement."
He believes that, in this life, the hardest thing is to perfect yourself because few people are easy for others but difficult for themselves.
On this occasion, Luu Hong Quang wishes everyone to take a closer look at their aspirations and contribute to society, the country, and their families through self - improvement with passion and enthusiasm.
"Let us be patient in silence so that when Covid-19 is completely under control and everything goes back to normal, we will all ring in victory. Because each person's victory adds up to the victory of the whole society," said artist Luu Hong Quang.
About pianist Luu Hong Quang:
Pianist Luu Hong Quang was born into an artistic family, and his father is Associate Professor - Doctor - Distinguished Artist Luu Quang Minh, former Deputy Director of the Vietnam National Academy of Music, a prestigious and experienced person teaching and performing the accordion and Jazz music in Vietnam.
Luu Hong Quang artist's mother is businesswomen Phan Hong Chau, the Director of Hy Vong Tourism and Service Joint Stock Company (Esperantotur). She is famous CEO with a warm heart and talent for tourism and airline tickets. Esperantotur is also one of the five most prominent office boxes in the North.
Luu Hong Quang's younger brother, artist Luu Duc Anh, is also passionate about and teaches Piano at the Vietnam National Academy of Music.
Luu Hong Quang studied in the class of Professor - Doctor - People's Teacher Tran Thu Ha from 1996 - 2006. In 2007, he received a full scholarship from the Australian International Conservatory of Music and the young artist's level has become more and more skillful and sublimated under the guidance of Professor Kyung Hee Lee.
Since 2008, Luu Hong Quang has won many awards in piano competitions in Australia, including First Prize in Sydney Eisteddfod Competition: Kawai, Recital, Chopin, 19th Century piano awards, and Lev Vlassenko piano competition.
During this time, he also performed with many famous orchestras, including Hanoi Philharmonic Orchestra, Vietnam National Symphony Orchestra, Orchestra from Florence (Italy), Queensland Symphony Orchestra, KOZY Symphony Orchestra, Metropolitan Orchestra (Sydney), Wuhan Philharmonic Orchestra (China).
In 2011, Luu Hong Quang received a full scholarship from the Kirishima International music festival program, Japan. In addition to working with famous artist Dang Thai Son, he also had a performance at Tokyo Opera City Concert Hall.
In 2012, he graduated with distinction from the Australian International Conservatory of Music.
At the age of 23, Luu Hong Quang was honored to be invited by artist Dang Thai Son to perform a duet in the program "Dang Thai Son - New Sound in 20th Century," which took place at the Hanoi Opera House on the evening of December 4, 2013. He has performed in rhythmic duets in four works by French composer Francis Poulenc; particularly impressive is the reciprocal Elégie, one of Poulenc's finest works.
Luu Hong Quang was once evaluated by Artist Dang Thai Son: " His level of pianistic professionalism is high and I am impressed by his degree of artistry, Mr Luu demonstrates great musical creativity and control on stage, and posseses an enticing stage presence."
In 2013, Luu Hong Quang released his first CD, performed solo with Australia's Queensland Youth Orchestra in Brisbane, premiered solo in Aukland - New Zealand, and in Vietnam for two nights with the teacher, People's Artist Dang Thai Son.
In 2015 - 2016, he studied for a Master's degree in Piano Performance with Artist Dang Thai Son at the Montreal Conservatory, Canada.
Currently, pianist Luu Hong Quang is a music teacher at University and Master's degrees, majoring in Solo and Chamber music, Academy of Music and Performing Arts (AMPA), Sydney, Australia.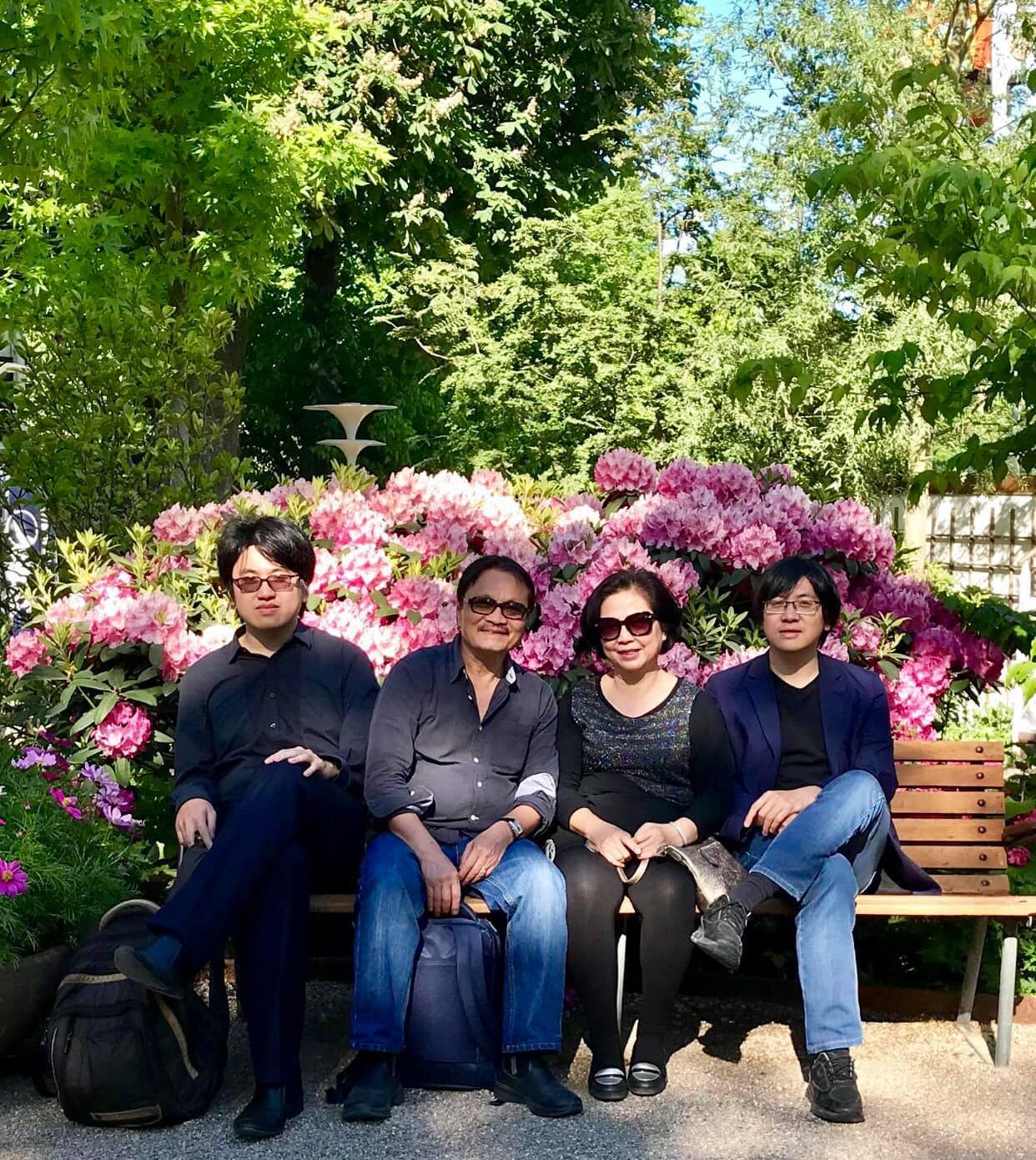 Some awards pianist Luu Hong Quang has achieved.
Third Prize of the International Piano Competition Valtidone - Italy 2006.
Special Prize at the 4th Chopin International Piano Competition - Asia in Tokyo in 2006.
First prize of Recital Award – Australia – 2008.
Second Prize in Valtidone International Piano Competition (Italy) – 6/2008.
First Prize of Chopin Competition – Sydney – 2009.
Third Prize of the 1st International Piano Competition in Hanoi (Vietnam) – September 2010.
First Prize of the 19th Century Piano Competition – Sydney – 2010.
Third Prize of the 20th and 21st Century Piano Competition – 2010 Australia.
Third prize of Russian Piano Competition – 2010 Australia.
First prize and four sub-prizes of the 7th Lev Vlassenko Piano Competition - 2011.
Second Prize of the International Piano Competition Euregio Piano Award 2015.
Second Prize of Cita Di Oleggio International Piano Competition - Italy 2018.
Source: Journalist Ho Ha - Investment Newspaper.