The Woollahra Philharmonic Orchestra: A Jubilant Return
The Woollahra Philharmonic Orchestra (WPO) returned to St Columba Uniting Church in March for the first performance of its 2021 concert season, aptly named Back in Bloom.
And what a joyful return it was! Given the COVID restrictions last year the orchestra was unable to perform its usual concert programs, turning instead to music simulcast on their various social media platforms. Their first performance of 2021, under the direction of guest conductor Warwick Tyrrell, presented an inspirational program showcasing Shostakovich, Schumann and Mendelssohn, with soloist, pianist Quang Hong Luu.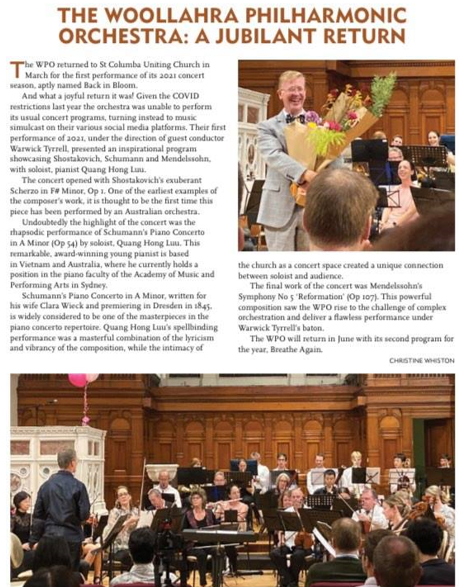 The Woollahra Philharmonic Orchestra
The concert opened with Shostakovich's exuberant Scherzo in F# Minor, Op 1. One of the earliest examples of the composer's work, it is thought to be the first time this piece has been performed by an Australian Orchestra.
Undoubtedly the highlight of the concert was the rhapsodic performance of Schumann's Piano Concerto in A Minor (Op 54) by soloist, Quang Hong Luu. This remarkable, award-winning young pianist is based in Vietnam and Australia, where he currently holds a position in the piano faculty of the Academy of Music and Performing Arts in Sydney.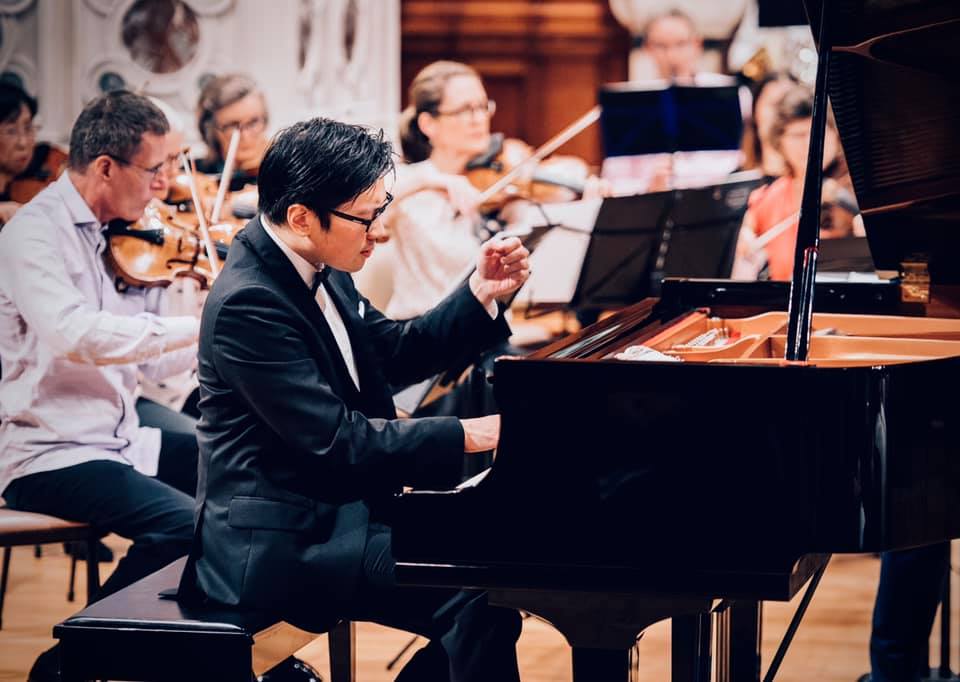 Pianist Luu Hong Quang performed at Back in Bloom concert
Schumann's Piano Concerto in A minor, written for his wife Clara Wieck and premiering in Dresden in 1845, is widely considered to be one of the masterpieces in the piano concerto repertoire. Quang Hong Luu's spellbinding performance was a masterful combination of the lyricism and vibrancy of the composition, while the intimacy of the church as a concert space created a unique connection between soloist and audience.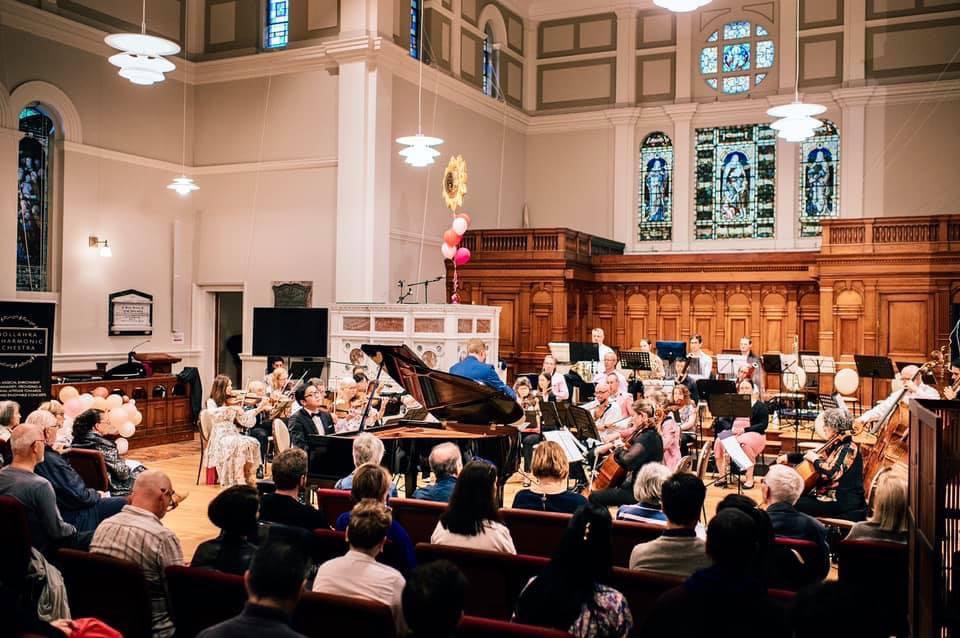 The Woollahra Philharmonic Orchestra performed at Back in Bloom Concert
The final work of the concert was Mendelssohn's Symphony No 5 'Reformation' (Op 107). This powerful composition saw the WPO rise to the challenge of complex orchestration and deliver a flawless performance under Warwick Tyrrell's baton.
The WPO will return in June with its second program for the year, Breathe Again.
Christine Whiston Journalist – The Village Voice.